Running Item Yearly sales with Internet Explorer 7
The following instructions must be followed for ComCept .Net
to run the Item Yearly Sales report.

First open "Internet Options".
In IE7 it is on the menu depicted with a gear.
Click the gear then click "Internet Options".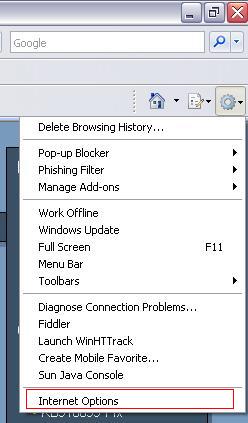 When Internet Options is open. Click the "Security" tab.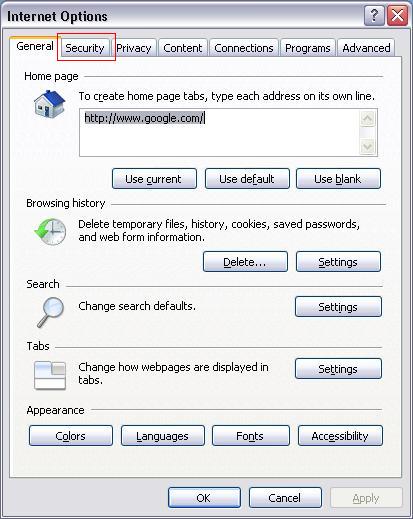 Next click on "Trusted Sites". Then click the "Sites" button.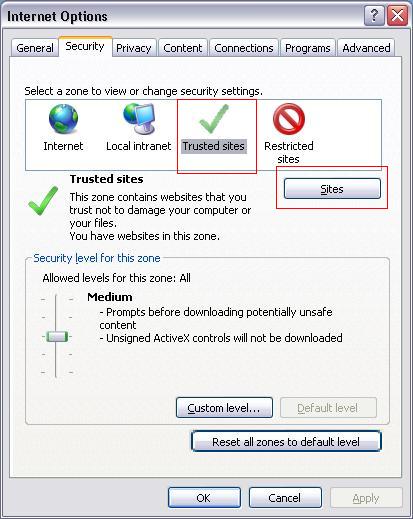 Now be sure *.comcept.net, *.comcept.us and *.orderlinx.net are all listed under trusted sites and uncheck the require server verification box. Then Click close.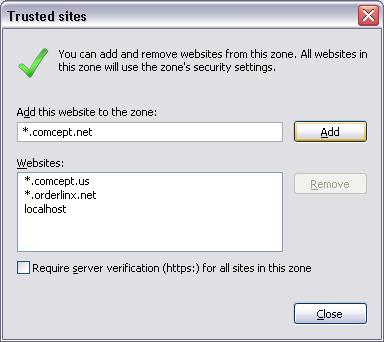 Next with "Trusted Sites" still highlighted click on "Custom Level".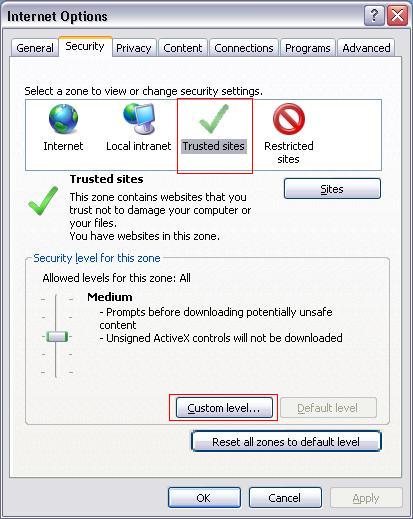 Scroll down to "Miscellaneous". Under "Access Data Sources Accross Domains" Click Enable.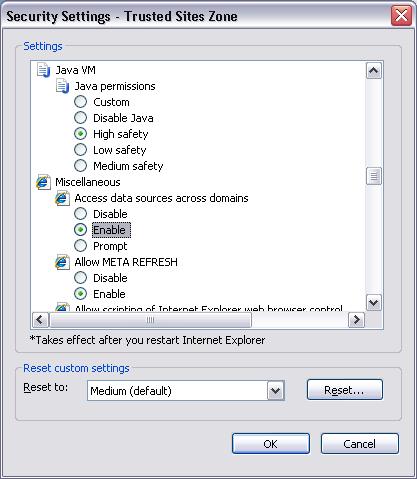 Click "OK". Click "OK" Again. You're done.